Quasi-Monte Carlo Methods: Theory and Applications
FWF Special Research Program (SFB)
International Conferences
Our SFB aims to create an International Centre of Excellence in QMC Methods. A central item to meet this ambitous goal is the organisation of International Conferences.
Next Conferences
Aicke Hinrichs, Peter Kritzer and Friedrich Pillichshammer are the main organizers of the 15th International Conference on Monte Carlo and Quasi-Monte Carlo Methods in Scientific Computing (MCQMC 2022) that will take place in Linz, July 17-22, 2022. For more information see: https://www.ricam.oeaw.ac.at/events/conferences/mcqmc2022/
Prof. Peter Grabner und Prof. Friedrich Pillichshammer are co-organizers of the ESI Program On Tractability of High Dimensional Problems & Discrepancy that took place in Vienna, 11.09 - 13.10.2017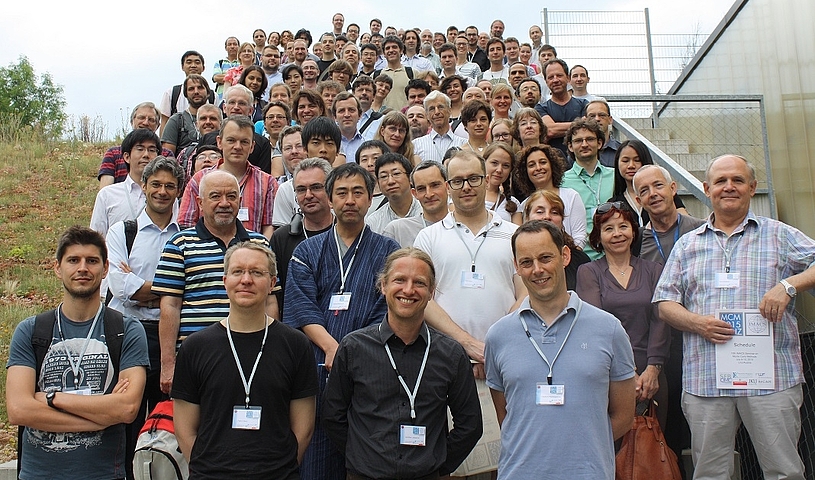 The 10th IMACS Seminar on Monte Carlo Methods, Linz, 6-10 July 2015 is organised within the SFB

Prof. Grabner is Co-Organizer of the ESI Programme on "Minimal Energy Point Sets, Lattices, and Designs", September 22-November 29, 2014.

The first international conference organized within the SFB in cooperation with the RICAM is the Workshop on Occasion of Harald Niederreiter's 70th Birthday: Application of Algebra and Number Theory, Ricam, Linz, 23-27.06.2014.