Quasi-Monte Carlo Methods: Theory and Applications
FWF Special Research Program (SFB)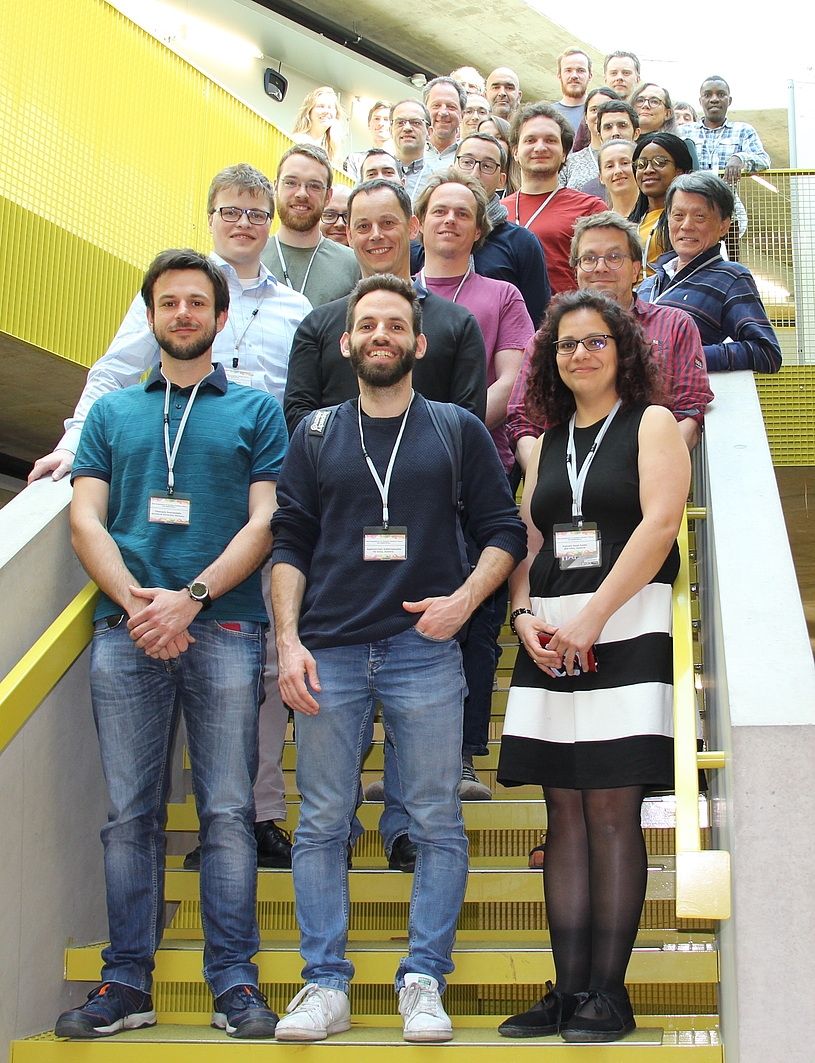 Mini-Symposium on Analytic Number Theory and Applications
Linz, Monday April 1st , 2019
Organizer: Sumaia Saad Eddin
We are happy to announce the Mini-Symposium on Analytic Number Theory and Applications which will take place at Johannes Kepler University Linz on April 1st, 2019.

Schedule and Abstracts:
Schedule (PDF)
Titles and Abstracts (PDF)
Invited Speakers:
Christoph Aistleitner (TU Graz, Austria)
Kevin Destagnol (IST Vienna, Austria)
Kohji Matsumoto (Nagoya University, Japan)
Laszlo Merai (RICAM, Austria)
Marc Munsch (TU Graz, Austria)
Thanasis Sourmelidis (Würzburg University, Germany)
Jörn Steuding (Würzburg University, Germany)
Robert Tichy ( TU Graz, Austria)
Arne Winterhof (RICAM, Austria)
Volker Ziegler (Salzburg University, Austria)
Registration:
There is no registration fee. The deadline for the registration is March 15 by writing to sumaia.saad_eddin@jku.at
Practical information:
Mini-Symposium location: The mini-Symposium will take place in Science Park 2 (SP2), 4th floor, Room: 416-2, at Johannes Kepler University, Altenbergerstraße 69, 4040 Linz, Austria.
From Linz Hauptbahnhof (main train station), take tram number 1 or 2 in direction "Universität" . The conference venue is a short walk from the final stop of the tram (3 min walking).
Accommodation:
Invited Speakers: Our secretary will reserve a room for you at the Sommerhaus Hotel very close to the JKU Linz.
Participants: The participants are kindly asked to book an accommodation on their own. Please have a look at the following hotels in Linz
• Sommerhaus Hotel
• Harry's Home Linz
• Arcotel Nike
• Hotel Wolfinger
Contact:
If you have any questions, feel free to contact Sumaia Saad Eddin: sumaia.saad_eddin@jku.at
Poster:
The mini-symposium poster can be found here.